Innovative Solutions for Specialty Financial Data in the REIT Sector and on Demand
Fundamentals and Funds From Operations going back 10 years
Innovative Solutions for Specialty Financial Data in the REIT Sector and on Demand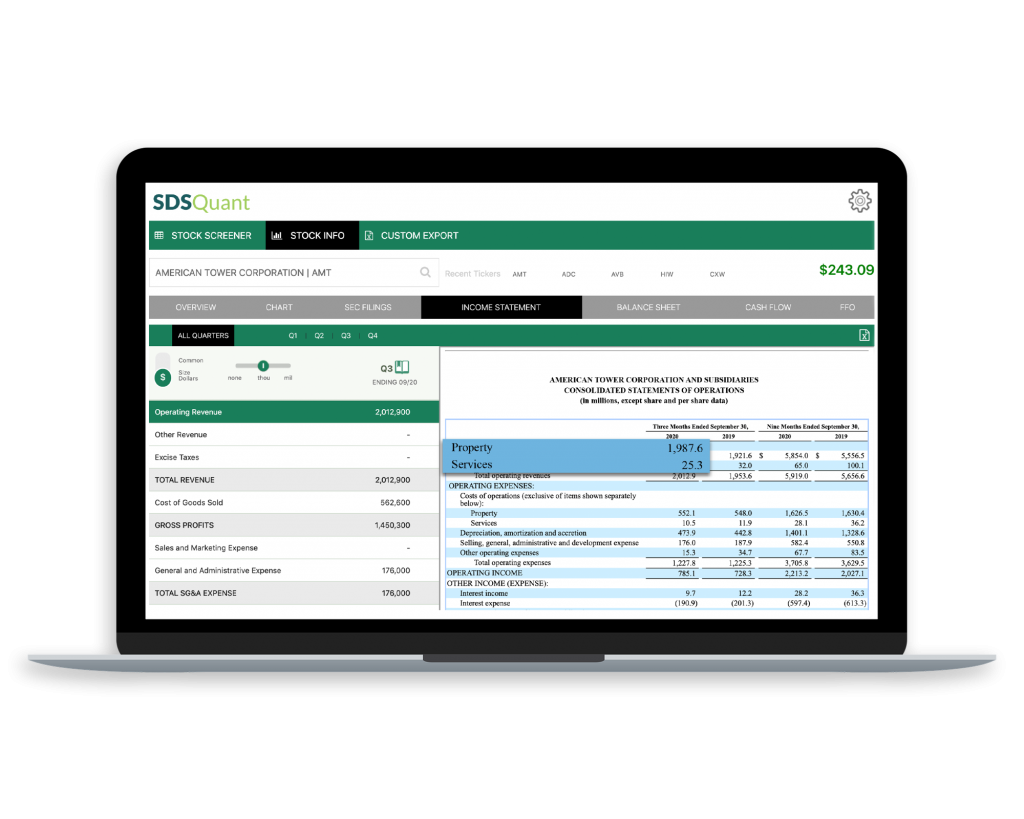 Our process utilizes a perfect blend of automated and manual semantic tools to categorize granular financial data, dramatically saving time and ensuring data accuracy by sourcing data directly back to the original document.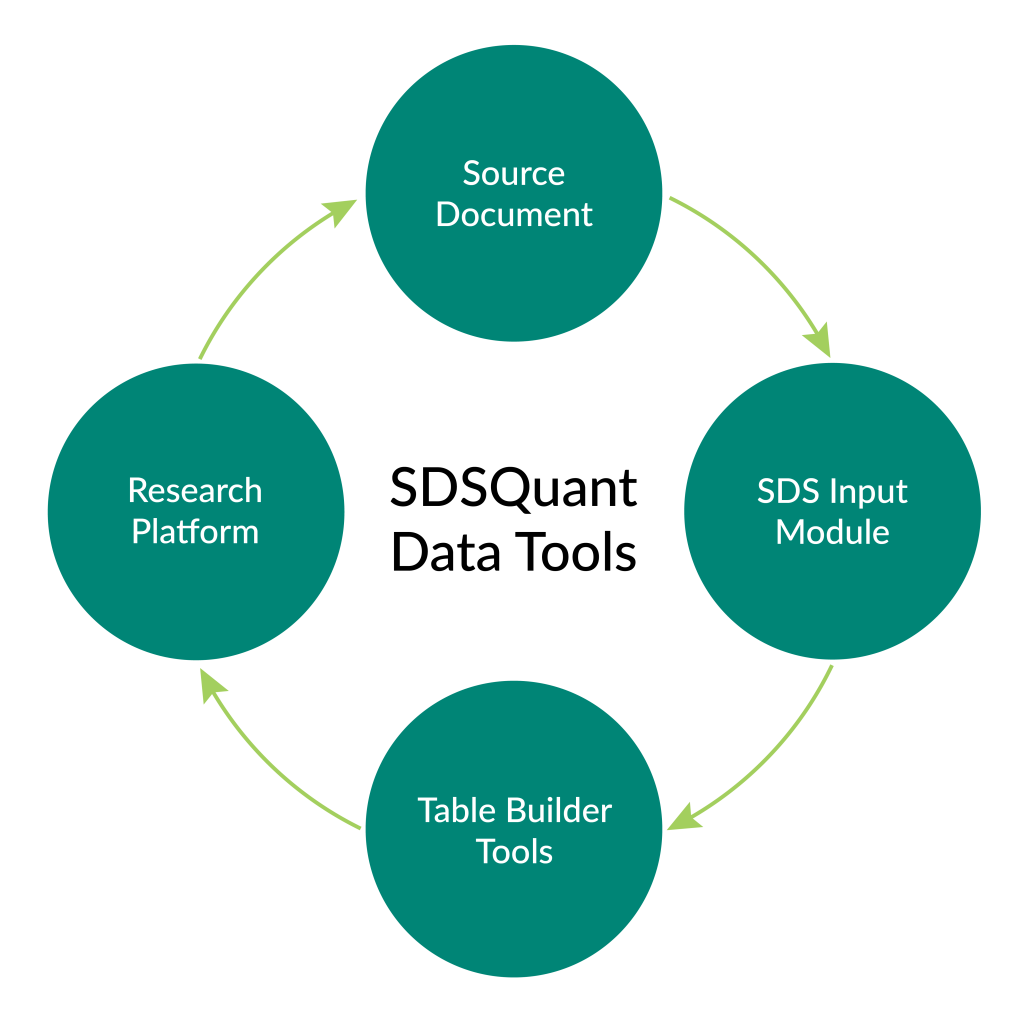 REIT Data
REIT available tables: Income Statement, Cash Flow, Balance Sheet, Funds From Operations
Custom Data Solutions
SDSQuant can extract multiple types of data from SEC filings.
APIs and Exports
All data is immediately ingestible into your financial models and maintained by SDSQuant to save you time.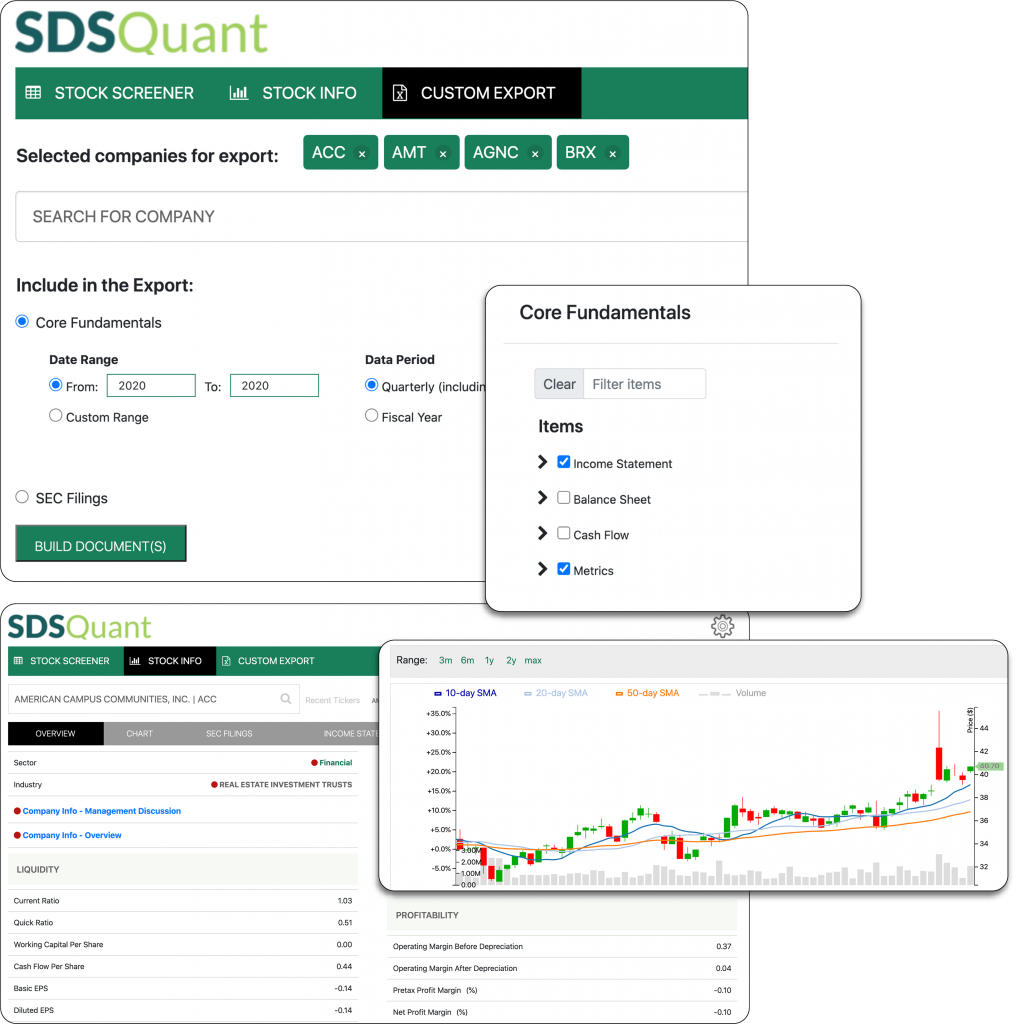 Available tables:  Income Statement, Balance Sheet, Cash Flow, Funds From Operations (FFO).
Metrics for Liquidity, Activity, Leverage, Performance, Profitability, Price and Valuation Multiples.
Charts and current pricing information.
Custom views and sortable columns.
Unlimited exports of all or selectable data (choose what you need).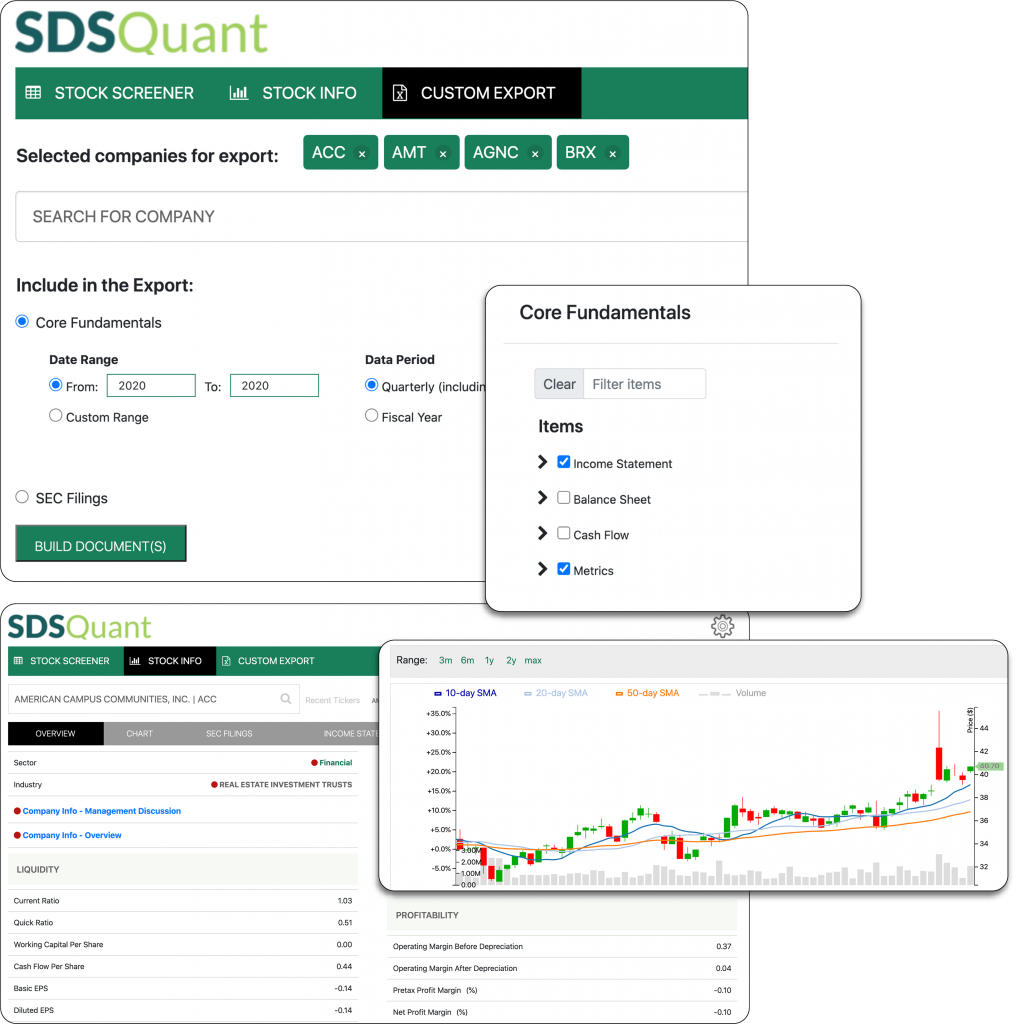 Take our research platform for a spin.
We have the capability of mining all fundamentals (income statement, balance sheet, cash flow) for all US publicly traded companies going back over 10 years.  However, we have focused on REITS due to existing client interest.  We plan to expand our public coverage in the near future.
Not at the moment.  We review and approve all account requests to determine that they're from a legitimate source.  We do this because clients can export our entire database from the Research Platform, and we want to mitigate fraud and theft.
Our system is capable of harvesting any data that is in filings submitted to the SEC.  Once a taxonomy is mined, it can be used to acquire historical data as well.
This depends on the complexity of the query, and how standardized the "as reported" specialty data is. Please contact us, and we can investigate and provide a quote.